Humanity Through Community: Healing the Racial Divide
By
Dwight J. Friesen
| October 29th, 2009 | Category:
Peace & Place
|
Comments Off

on Humanity Through Community: Healing the Racial Divide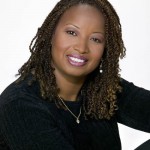 MHGS is hosting an important daylong race and ethnicity workshop on Thursday, November 12th, for all faculty, staff, students, alumni, and our significant others. The workshop seeks to acknowledge the voices of MHGS faculty, staff, students, alumni, and significant others who recognize our need and desire to develop intercultural competence and promote ethnic and racial reconciliation within the MHGS Community and beyond and believe such labor to be essential in living into the global reality of Christ's Kingdom.  For this event, we are grateful to be joined by Rev. Dr. Brenda Salter McNeil as our keynote speaker.
Also the current issue (#16) of The Other Journal also looks at race.
Peace, dwight