dwight's top 10 books of 2012
By
Dwight J. Friesen
| December 18th, 2012 | Category:
Cultural Artifacts
|
3 comments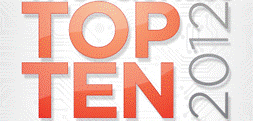 Here's my list of book picks for 2012 (have a listed a few books published last year which I didn't get to until 2012) . . . no particular order:
1. Food and Faith: A Theology of Eating, by Norman Wirzba
2. Misreading Scripture with Western Eyes: Removing Cultural Blinders to Better Understand the Bible, by E. Randolph Richards and Brandon J. O'Brien
3. The Unintended Reformation: How a Religious Revolution Secularized Society, by Brad Gregory
4. The Economy of Desire: Christianity and Capitalism in a Postmodern World, by Daniel M. Bell Jr.
5. The Space Between: A Christian Engagement with the Built Environment, by Eric O. Jacobsen
6. Drawn In: A Creative Process for Artists, Activists, and Jesus Followers, by Troy Bronsink
7. Ethics of Hope, by Jurgen Moltmann
8. Playborhood: Turn Your Neighborhood Into a Place for Play, by Mike Lanza
9. The Evolution of Adam: What the Bible Does and Doesn't Say about Human Origins, by Peter Enns
10. Christianity After Religion: The End of Church and the Birth of a New Spiritual Awakening, by Diana Butler Bass
Bonus Picks:
The Awakening of Hope: Why We Practice a Common Faith, by Jonathan Wilson-Hartgrove
The Gospel After Christendom, edited by Ryan Bolger (BTW, I contributed a chapter to this collection)

Relational Reality: New Discoveries of Interrelatedness That Are Transforming the Modern World, by Charlene Spretnak
Piror Lists:
2011, 2010, 2009, 2008, 2007, 2006
Peace, dwight