About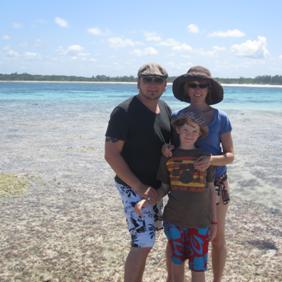 Hi, I'm dwight,
Thank you for visiting my site, and perusing some of my thoughts, writings, and so on . . . glad you're here.
Although  I live in the greater Seattle-area and teach missional, contextual & pastoral theology I was born and raised in the Canadian prairies.  Place matters a great deal to me . . . I love Seattle and the Pacific-Northwest.  Together with Lynette, and our son, Pascal we get to live in one of the most beautiful regions of the world, and in one of the more culturally diverse zip codes in Washington state.
Lynette and I moved here in 1996 to pioneer a missional church with a Protestant, Evangelical denomination known as the Christian & Missionary Alliance.  The church was called "Quest-A Christ Commons" and was an emerging network of simple churches.  I had the privilege of doing life with that faith community until 2007 when my vocational life shifted sightly from pastoring to training parish pastors.   These days I have the joy of learning alongside seminary students at The Seattle School of Theology & Psychology.
My vocational life has a few aspects to it.
A little more biographical info:
Glimpses into my work life:
I am a speaker and consultant for churches, denominations, para-church/community organizations, and mission agencies throughout the United States and around the world on issues of contextual ministry, the New Parish,  place, postmodern culture, social systems, and missional Christianity.
I am always seeking creative, entrepreneurial, generative ways to join in the hopes, dreams and desires God has for the world.  I am passionate about peace-making, interfaith and misisonal-ecumenical conversation, and about communally & personally embodying the Gospel of Jesus Christ in local context(s).
Peace, dwight