post-colonial writings of Musa Dube
By
Dwight J. Friesen
| May 20th, 2010 | Category:
Relational Theology
|
1 Comment »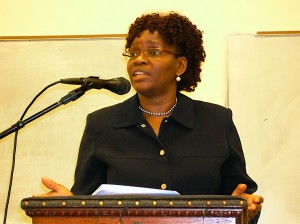 Been doing a bit of reading, exploring post-Christendom and post-colonial implications for mission and identity formation.   I've been finding this reading to vital to my own development . . . as it drives home how limited my perspective is, and just how much I need to be in relationship with others who see life through a radically different lenses.
As I've been reading I have to say that Botswanan biblical scholar, Dr. Musa Dube is fast becoming one of my favorite theologians.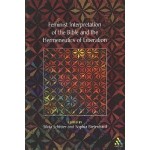 I first discovered Musa a number of years ago while doing some research on interpretations of Israel conquering Jericho.  But ever since I learned that Dr. Dube will be part of the Emergent Theological Conversation I've been ordering and reading everything I can get my hands on.
Thought I'd pass along a link a great essay by Musa titled: "Jumping the Fire with Judah: Postcolonial Feminist Hermeneutics of Liberation," it from a collection edited by Silvia Schroer & Sophia Bietenhard titled: Feminist Interpretation of the Bible and Hermeneutics of Liberation.
Peace, dwight