summer class – partnering with Seattle churches
By
Dwight J. Friesen
| April 5th, 2010 | Category:
Resources
|
2 comments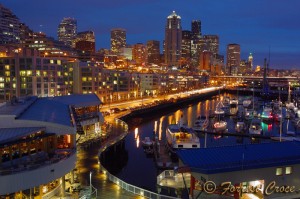 Every summer trimester at MHGS I get to guide a group of emerging leaders through a selected readings course . . . for us "selected readings" means that faculty members are given some space to develop a course around an area of passion.
In preparation for this summer's learning journey, I've been working on this class with the people behind The Parish Collective; especially Paul Sparks, Tim Sorens and Ben Katt.
Gonna call the course: "Body Of Christ: Rediscovering the Local Parish as Embodied Witness"
It will consider the church's catholicity through focused attention on particularity.  Given that the incarnation of God in Jesus Christ was a radically particular event with universal reach this course will explore the implications of the church as the Body of Christ; more specifically the course will engage six Seattle-area churches and their missional quests to live in mutually transformative relationships given the particularity of their respective locations.  Leaders from each church will guide us on walking tours of their respective neighborhood, offering us a glimpse into their story of learning to become and experience Good News in their neighborhood.  In some ways this selected reading class will focus on reading our churches and our neighborhoods as much as on reading books.  Here's are the written texts we'll be reading:
Peace, dwight