"free for all" April 15-16 Durham, NC
By
Dwight J. Friesen
| March 31st, 2010 | Category:
Resources
|
1 Comment »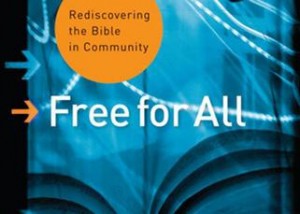 There is a free conference being held in Durham, NC (April 15&16, 2010) bringing people together in discussion around the themes raised in the outstanding new book by Tim Conder & Dan Rhodes, Free for All: Rediscovering the Bible In Community.
Check out the schedule . . . it promises to be an amazing opportunity to conversationally connect with thoughtful people around Scripture in community.
I will be participating in the event myself and look forward to seeing you there.  Again, here is the link to the Free for All Conference.
Peace, dwight