mourning the loss of Ray S. Anderson
By
Dwight J. Friesen
| June 26th, 2009 | Category:
Relational Theology
|
Comments Off

on mourning the loss of Ray S. Anderson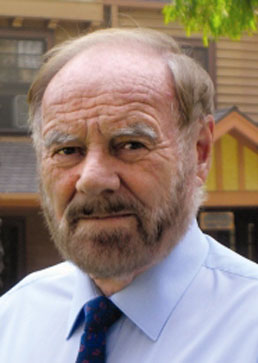 Ever since I learned of the death of theologian Ray Anderson (he passed away on Sunday 6/21), I've found myself reflecting on how he choose to live his life, which has led me to also reflect on my own.  Dr. Anderson was the consummate pastor/theologian, serving in the same geographical community, learning community and faith community for decades. Ray was the theologian, who more than anyone shaped my incarnational theology; and has been a leading light in the integration of theology & psychology.  And I love the way he personally invested himself in the lives of emerging church leaders.
Though I did not know Dr. Anderson personally, I have read many, many of his writings, and have been personally influenced by many whose lives he touched.  For a lovely tribute of his life see Christian D. Kettler's blog.
My deepest condolences go out to all those for whom Ray's death leaves a daily void.
peace, dwight